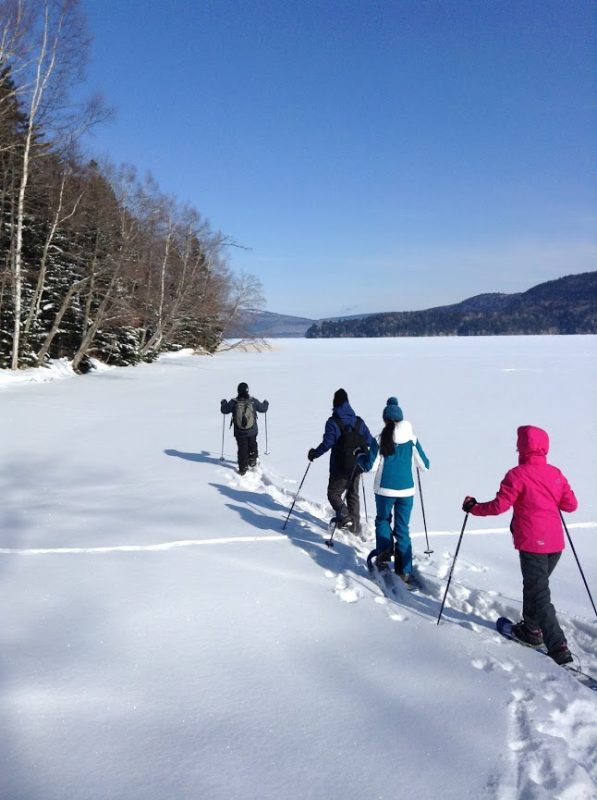 This special snowshoe tour is designed to appreciate the many wonders of Lake Akan in winter. In addition to forest walks, this tour crosses the frozen laketop to Kojima Island. Along the way, you will experience the wonders of being surrounded by volcanic activity. Also try fishing for smelt and enjoy a laketop lunch!
■Tour Operated by Akan Adventure Tourism LLC
* To sign up, please inquire by phone.
Activity details
Price
1 adult:33,000 tax included
Duration(From gathering time to disbandment)
Approx.5hours
Season
Early Jan. - Mid Mar.
For ages
12and up
Minimum number of participants
2
Number of people who can sign up
2 to 10 people
Reservation deadline
by 5 days prior
Payment methods
Payment is accepted only at the venue.
Regarding cancellation / changes
* Please give advance notice if you become unable to participate in the program.
* A fixed cancellation fee will apply when cancellation is made by the customer.
* Cancellation fees: 7 to 14 days prior: 10%. 2 to 6 days prior: 30 %. 1 day prior: 50%. Same day: 100%.
Meeting place
Meeting place
Lake Akan Tsuruga Wings 1F
TSURUGA ADVENTURE BASE [SIRI]
Meeting time
AM9:30
Price

Adults

33,000 tax included
Duration

Approx.

5

hours
Season

Early Jan. - Mid Mar.
Reservation deadline

by 5 days prior