Lake Akan, Akan River, Hyotan Pond Fishing Tour (Half Day)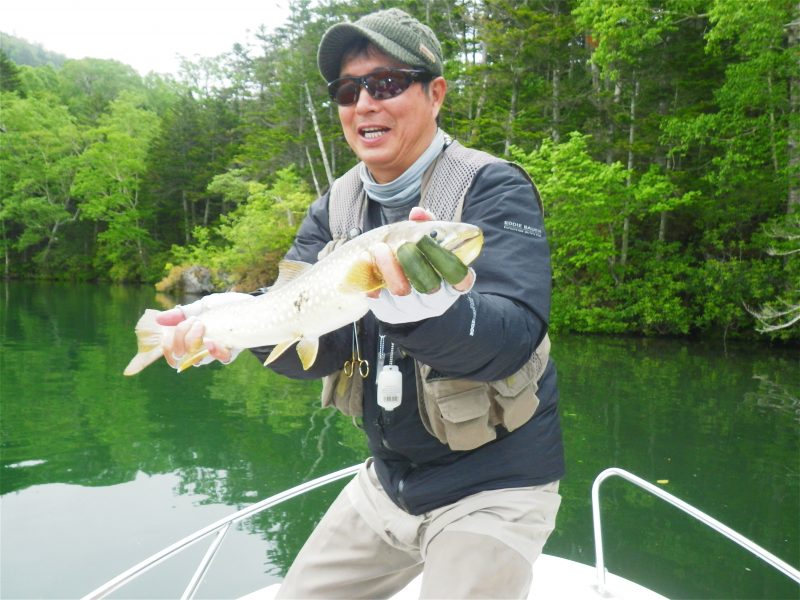 Golden whitespotted char, the elusive Japanese huchen, kokanee native to Lake Akan, monster rainbow trout, and more! The trout of Lake Akan will leave you amazed!
* Groups of 2 or more will be charged an additional 16,500 yen tax included per person.
* Using a powerboat on Lake Akan is an additional 15,400 yen tax included. * Fishing lot entry fee not included.
◆ Apply 7 days in advance to use the powerboat.
Activity details
Price
1 people:¥22,000 tax included For 2rd and further persons +¥16,500 tax included
Duration(From gathering time to disbandment)
Approx.3hours
Season
From May 1 to November 30 for Lake Akan, and from May 1 to October 31 for Akan River and Hyotan Pond
Participation requirements
◆Clothing:Comfortable clothing (long-sleeved shirt, long pants), a hat
◆Items:Fishing equipment, waders, polarized sunglasses, gloves (depending on the season) Click to enlarge Click to enlarge
Number of people who can sign up
1 to 3 people
Reservation deadline
Reservations required
Payment methods
Payment is accepted only at the venue.
Regarding cancellation / changes
* Please give advance notice if you become unable to participate in the program. * A fixed cancellation fee will apply when cancellation is made by the customer.
* Cancellation fees: 7 to 14 days prior: 10%. 2 to 6 days prior: 30 %. 1 day prior: 50%. Same day: 100%.
Meeting place
Meeting place
Lake Akan Tsuruga Wings 1F
TSURUGA ADVENTURE BASE [SIRI]
Meeting time
①AM5:00 ②AM6:00 ③AM7:00 *Other times are also possible. Please contact us for details.
Location
Lake Akan, Akan River, Hyotan Pond
Price

1 people

¥22,000 tax included For 2rd and further persons +¥16,500 tax included
Duration

Approx.

3

hours
Season

From May 1 to November 30 for Lake Akan, and from May 1 to October 31 for Akan River and Hyotan Pond
Reservation deadline

Reservations required