Bokke (Mud Volcano) Forest Snow Walk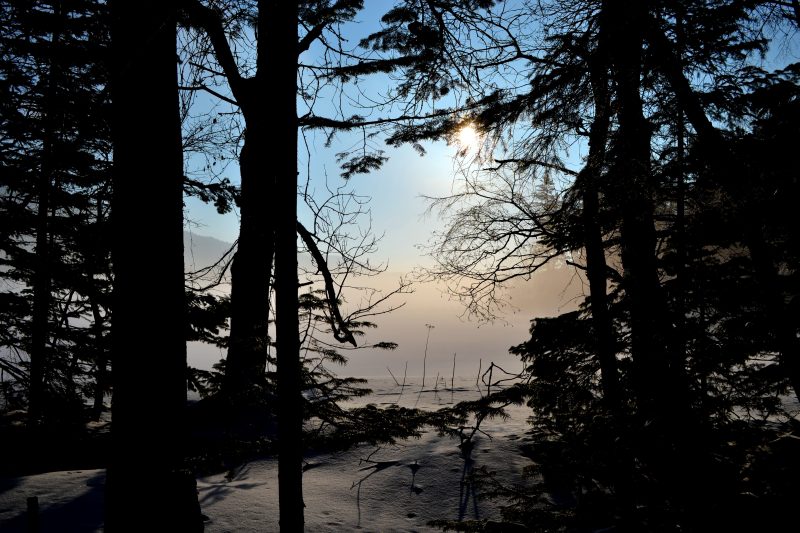 Akan-Mashu National Park is renowned for both its forests and volcanoes. Why not experience both on this easy snowshoe tour? Take in the serene beauty of the winter forest to the fullest on snowshoes as you seek mud volcanoes known as "bokke". Observing the bokke up close is like feeling the very breath of the earth. Along the way, you will discover exciting attractions, such as natural playground slides made of snow
* Suitable for children age 7 to 12.
Activity details
Price
1 adult:¥7,000 +TAX
1 child:¥3,500 +TAX ※The consumption tax rate will increase to 10% from October 1, 2019.
Duration(From gathering time to disbandment)
Approx.2hours
Season
January to March
For ages
7and up
Participation requirements
◆Clothing:Comfortable clothing (long-sleeved shirt, long pants), a hat, Athletic shoes or boots that are easy to walk in(A rental service is available, but the sizes are limited. Rental fee: 1,000 yen)
◆Items:Waterproof jacket and pants, an outer garment for cold weather (such as a fleece jacket, etc.), portable snacks and drinks to eat and drink during the activity, binoculars (not a requirement but would make the activity more enjoyable) Click to enlarge
Number of people who can sign up
1 to 5 people
Reservation deadline
By PM8:00 the day before
Payment methods
Payment is accepted only at the venue.
Regarding cancellation / changes
* Please give advance notice if you become unable to participate in the program.
* A fixed cancellation fee will apply when cancellation is made by the customer.
* Cancellation fees: 7 to 14 days prior: 10%. 2 to 6 days prior: 30 %. 1 day prior: 50%. Same day: 100%.
Meeting place
Meeting place
Lake Akan Tsuruga Wings 1F
TSURUGA ADVENTURE BASE [SIRI]
Meeting time
①9:00am ②1:00pm
Location
Lake Akan
Price

Adults

¥7,000 +TAX

Children

¥3,500 +TAX

※The consumption tax rate will increase to 10% from October 1, 2019.
Duration

Approx.

2

hours
Season

January to March
Reservation deadline

By PM8:00 the day before